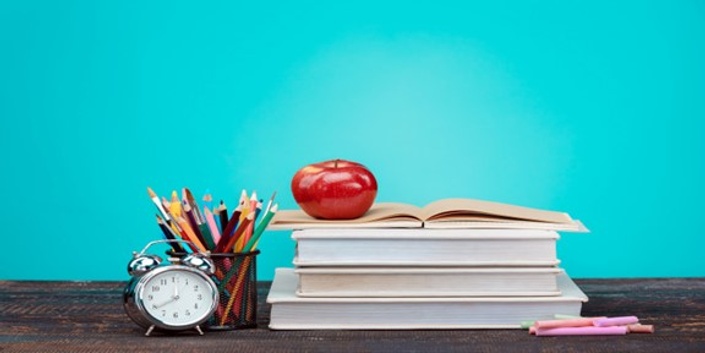 Organize and Manage a Classroom for Students with Autism and Related Special Needs
Set up your classroom effectively and confidently to get students more focused and on task.
Watch Promo
Enroll in Course
Bring out the best in your students with autism
This course will guide you to that goal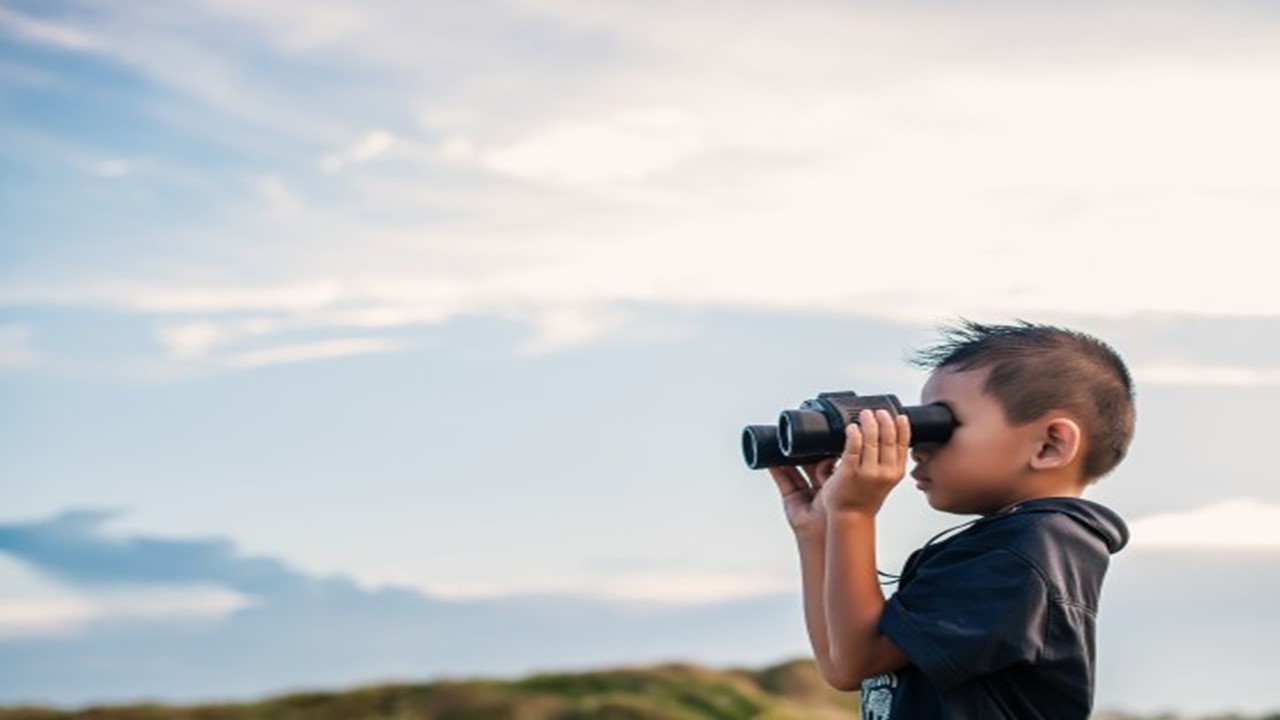 Up your teaching game, practice great strategies, and increase organizational success
10 strategies to help you bring out the best in your students and help you organize and set up your classroom to support students with autism.

Are you a special education or general education teacher looking to set up an effective classroom program for your students with autism?
Are you a parent looking to set up a home space for work or virtual learning for your student?
If the answer is yes, then you have figured out how difficult it is to gather everything together. You know it can be hard to put together all of the elements needed for a classroom of with students that have such unique needs. If you have ever searched online, you know educators and parents are looking for information on autism. Also, the current information suggests that 1 out of every in 54 eight year-olds have been identified with autism, the number of students with autism has doubled since 2008 and we have seen a major shortage of special education teachers in most states. Even some teachers who are fantastic Special Educators have admitted that they feel they lack the skill set to comfortably teach students with autism. Also we know these things........The demand for special education teachers is expected to grow........The need for a specialized instruction is increasing........Students with autism need specialized instruction. With all of that, there are some people that might just stop trying.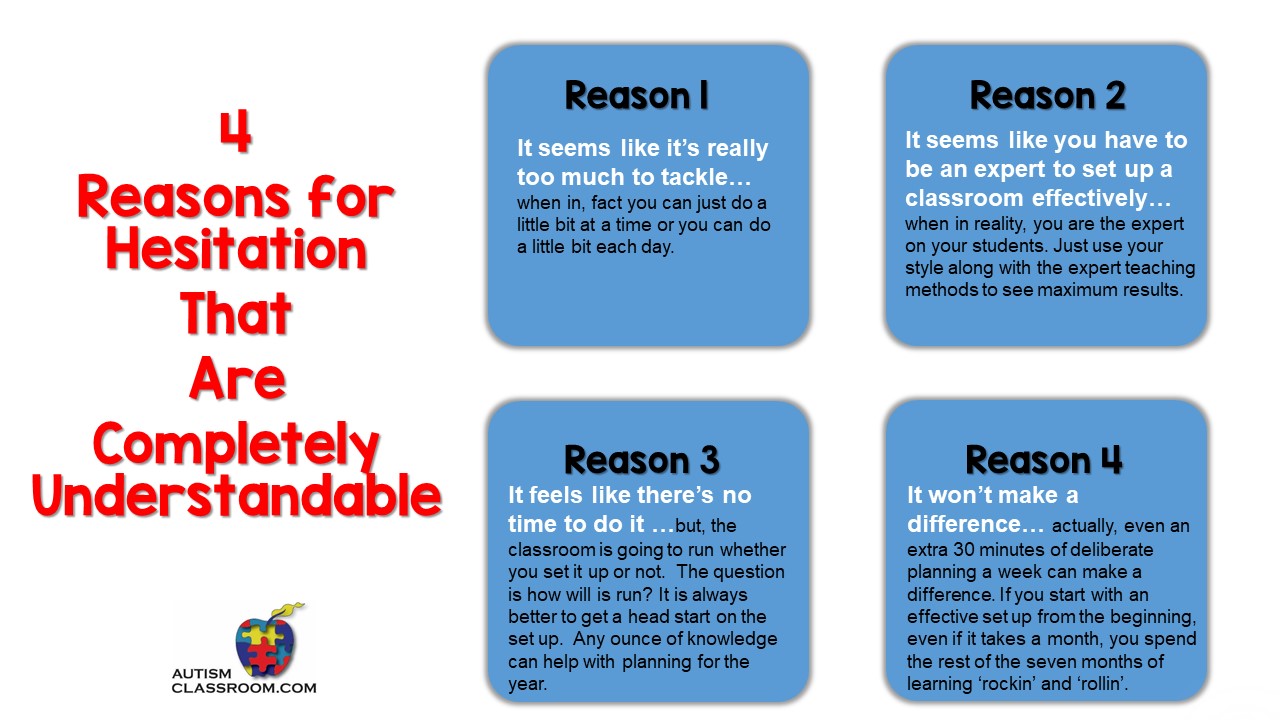 Here now, we are not them. We know that setting up and organizing with intention will help you to get off to a good start. Once it's organized, it may help you to know which way to go with your lessons, groupings and implementation of Individual Education Plans. Once we get started with things, they are usually easier than we think. Thankfully, this course is at your own pace. Once you learn it, you will always have it.

Some information about having an effective classroom is, when you set up ahead of time:
It helps the students because there is less downtime during instruction and there is a focused intention in each activity

It helps the paraprofessionals since they will know exactly what the expectations are to help the classroom to run well
It helps the administrators because you to be able to clearly explain to others what you are doing and why
Preparing now, ensures that set up is complete before the paperwork part of Special Education begins…you don't have to do both at the same time
We would all love for it to be this easy. Of course, it is not. Anyone in Special Education knows that the paperwork can be tremendous. Additionally, the stress of knowing what to do at each moment when behavior challenges are occurring is huge. We know data collection and tracking progress can be a bummer…unless you are into that and some people like me, just are. Schools don't always give you the materials that you need. The curriculum in this area of teaching is often lacking and teachers need to make up their own curriculum and lessons for much of the school day. Or, if they do have curriculum it has to be modified so much that it feels like they're making their own.
That is why setting up your classroom specifically to meet the needs of students with autism is so beneficial.
This course does these things...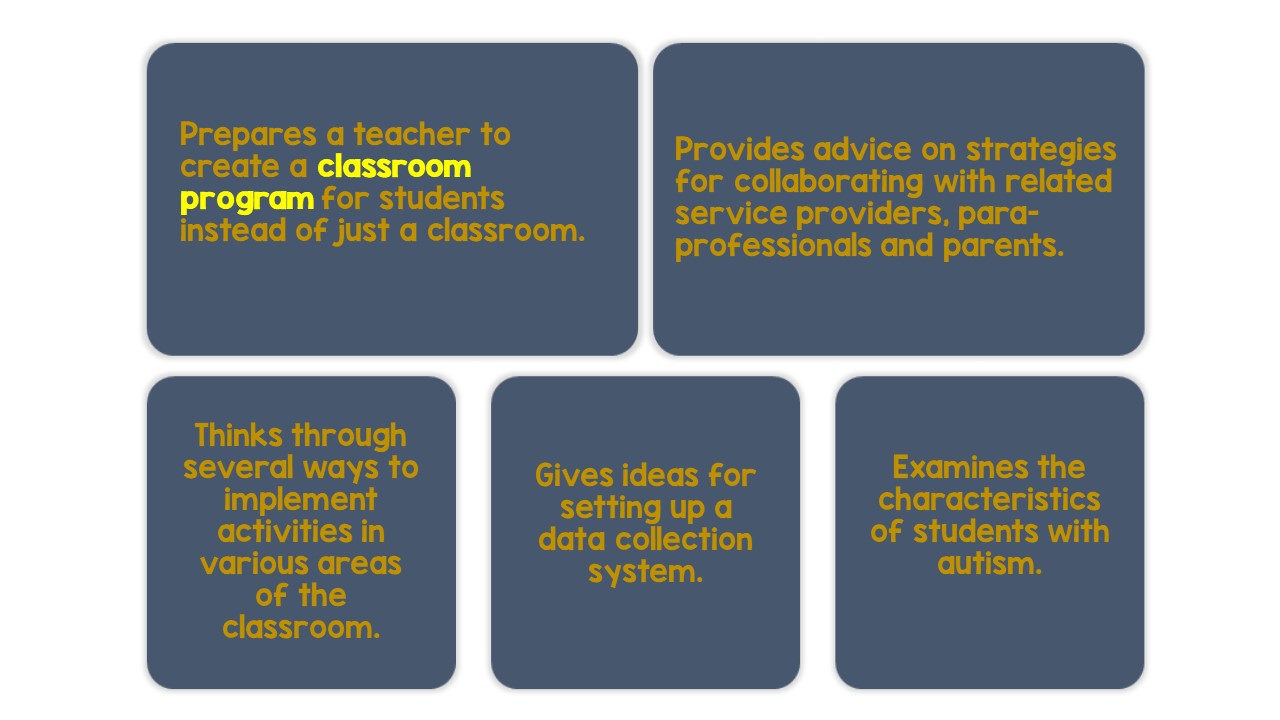 So, how would you begin to implement an effective classroom set up in your classroom? Well, it is possible and AutismClassroom.com can show you how to do it.
With the course, Organizing and Managing a Classroom for Students with Autism and Related Special Needs, we can get you started.
A full 10-step process for setting up a classroom based on the book: How to Set up a Classroom for Students with Autism - Third Edition. This is an intentional, guided process for:
getting your classroom environment ready
preparing yourself to manage a classroom
interact with paraprofessionals and related service providers
interact with parents
a beginning step in the process of teaching students with autism
Help your students. Be a guide to parents. Lead your staff members.
Expect to have all of the little pieces are gathered in one place!!! Expect to know what steps and procedures are needed to confidently and effectively set up a classroom for students with autism and related special needs. By the end end of this course, you should expect to have solid knowledge of where to begin this process for those who may need specialized instruction. This course is correlated with the book "How to Set Up a Classroom for Students with Autism (Third Edition) and will utilize and reference information from that book. An e-book copy is included in the course!
There are presentations, handouts, downloads and an e-book.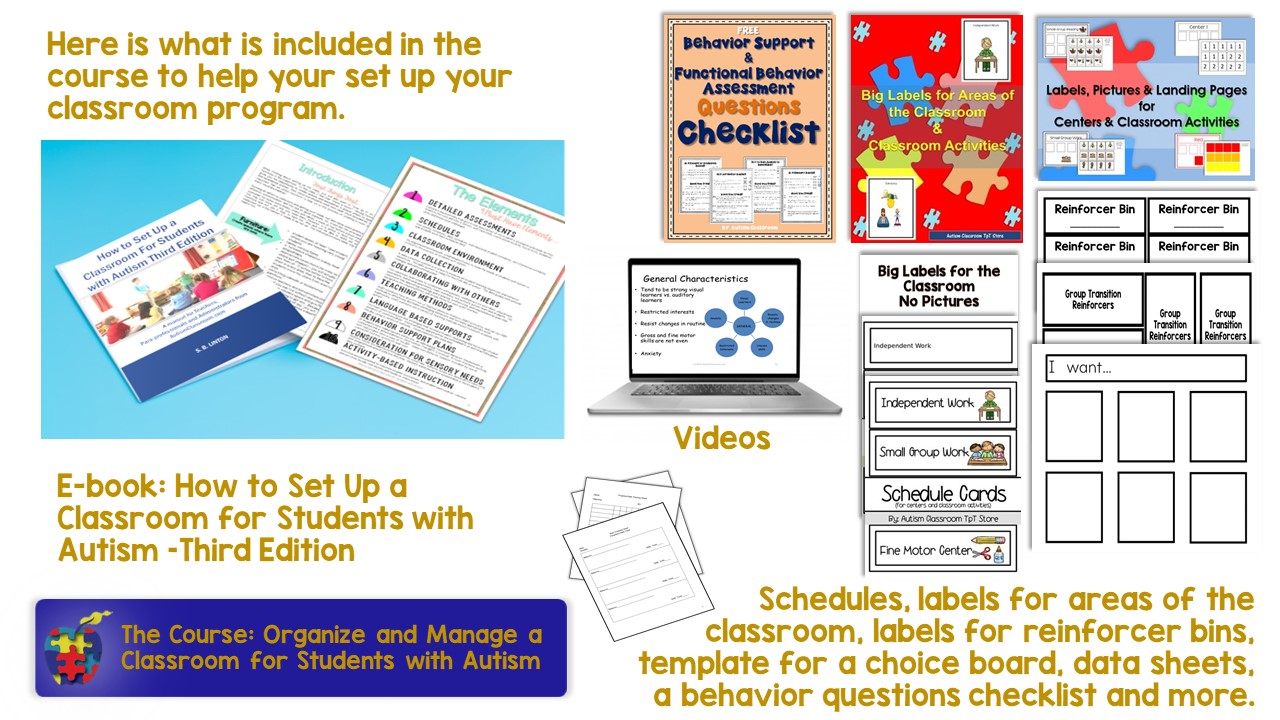 There are video presentations. Here are some video snapshots from the course.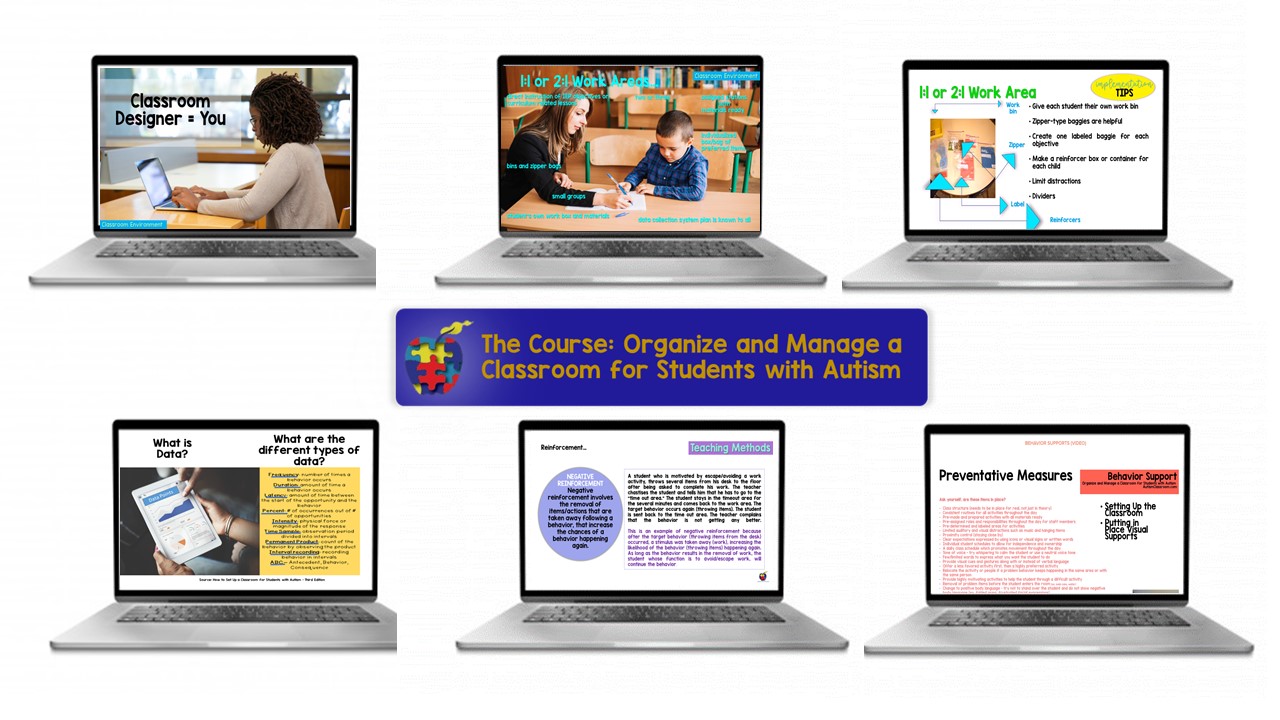 Here is an example of the game plan provided at the end of the 10 lessons.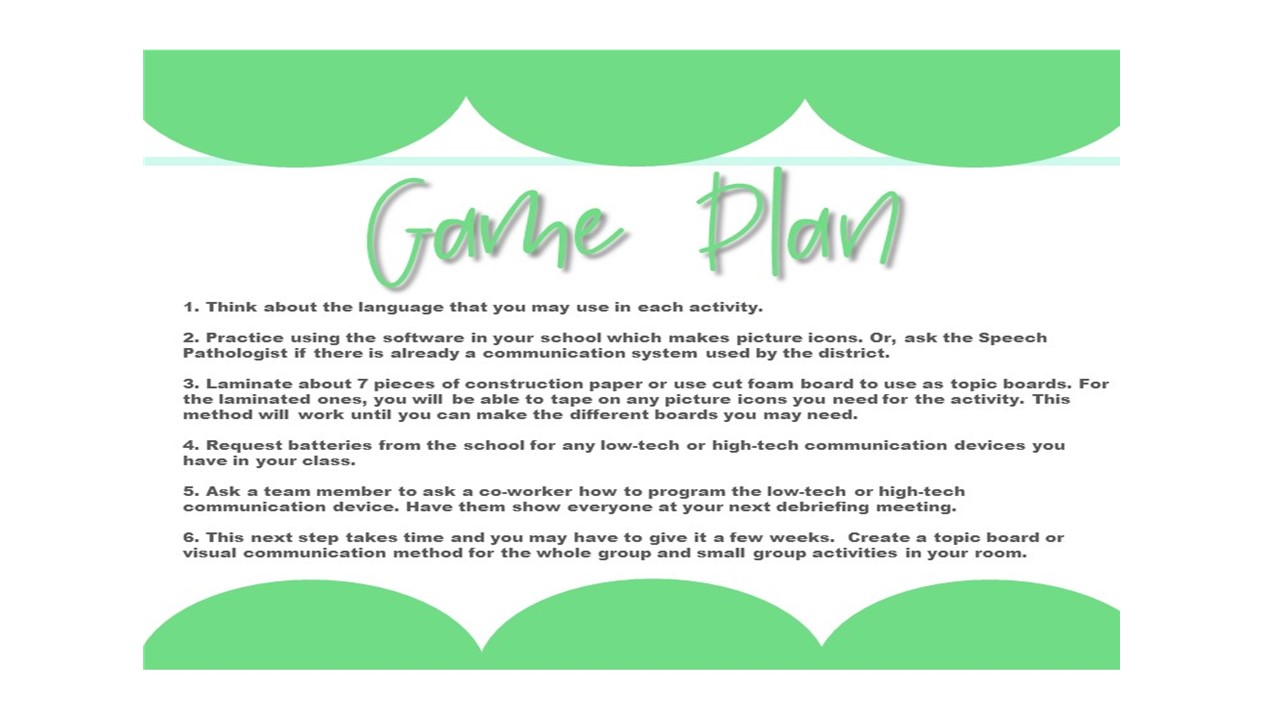 So, to organize and manage classroom for students with autism it takes a bit of deliberate practice. Let's take a look at the curriculum.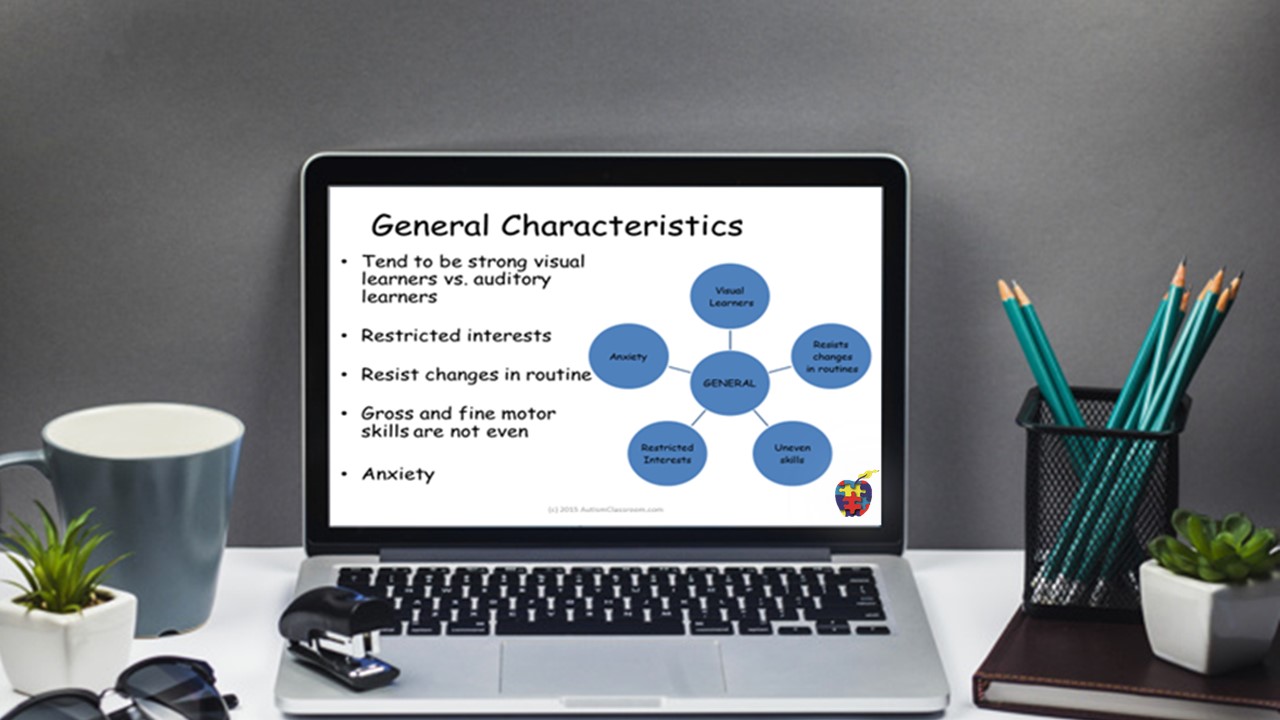 Bonus Pre-Course Lecture: Characteristics of Autism
Learn about the characteristics in some individuals with autism.
Look at the video describing the characteristics.
Explore the diagnostic criteria for autism.


Introduction- Getting Started
Learn the furniture that may work well in an autism classroom.
Look at the items needed to work in the classroom.
Explore some ideas for classroom team members to do on the first few days before school starts.
Lesson 1- The Need for Detailed Assessments
Learn the different types of assessments that may help to understand your students better.
Look at the FBA support checklist within the lesson.
Explore fine motor skills questions to ask for younger students.
Lesson 2- Use Various Schedules Throughout the Day
Learn about several types of schedules needed in an autism classroom.
Look at the video presentation related to schedules.

Explore things to consider when developing a schedule.
Lesson 3- Create An Effective Classroom Environment
Learn about setting up independent work areas, small group areas, one to one work areas, sensory areas, structured play areas, and whole group areas.
Look at the video designed for you, the classroom designer.
Explore the re-cap video that explains implementation tips for each area.
Lesson 4- Maintain a Data System for Tracking Learning Objectives
Learn some ideas for starting the process of creating a data collection system.
Look at the video training on data collection.
Explore some data sheets that can be used for collecting data
Lesson 5- Develop a Plan for Collaborating with Others
Learn important tips for classroom teaming.
Look at the chart on ways to respect, empower and motivate each team member.
Explore ideas for keeping everyone on the same page.
Lesson 6- Teaching Methods
Learn about shaping, chaining, prompting and other methods related to working with children with special needs.
Look at the 2-part video series on teaching methods.
Explore ideas for teaching basic skills.
Lesson 7- Communication Supports, Language Based Lessons and Visual Supports
Learn beginning steps to building communication within each lesson.
Look at links to look at ideas for organizing your lesson bins.
Explore ways to build language connections with the students and make lessons more interesting.
Lesson 8- Behavior Support Plans
Learn preventative measures to help support positive behaviors.
Look at the video to learn about ways to prevent behaviors.
Explore ideas for creating routines and helping transitions run smoother.
Lesson 9- Address Ongoing Sensory Issues
Learn about the seven senses (not five).
Look at a few ideas for lessons related to sensory support.
Explore new information about sensory differences.
Lesson 10- Encourage Hands-on Learning & Activity-Based Instruction
Learn what process versus product means.
Look at some ideas of worksheets that can result in hands-on lessons.
Explore how to create an instructional breakdown for a lesson.
Copy of the E-book How to Set Up a Classroom for Students with Autism

Explore the book that started it all. Checklists, discussion questions, labels for bins and more!
Transform Your Teaching Style
The knowledge you gain can get you on your way to being the autism leader in your building and a leader in your school district.

You can teach students with the most effective methods.
Parents will see the growth in their students and attribute it to your good teaching…and that will be true.
Set up effectively and you will be able to deal with other part of teaching better (paperwork) as situations arise because you won't have to worry about dealing with setting up.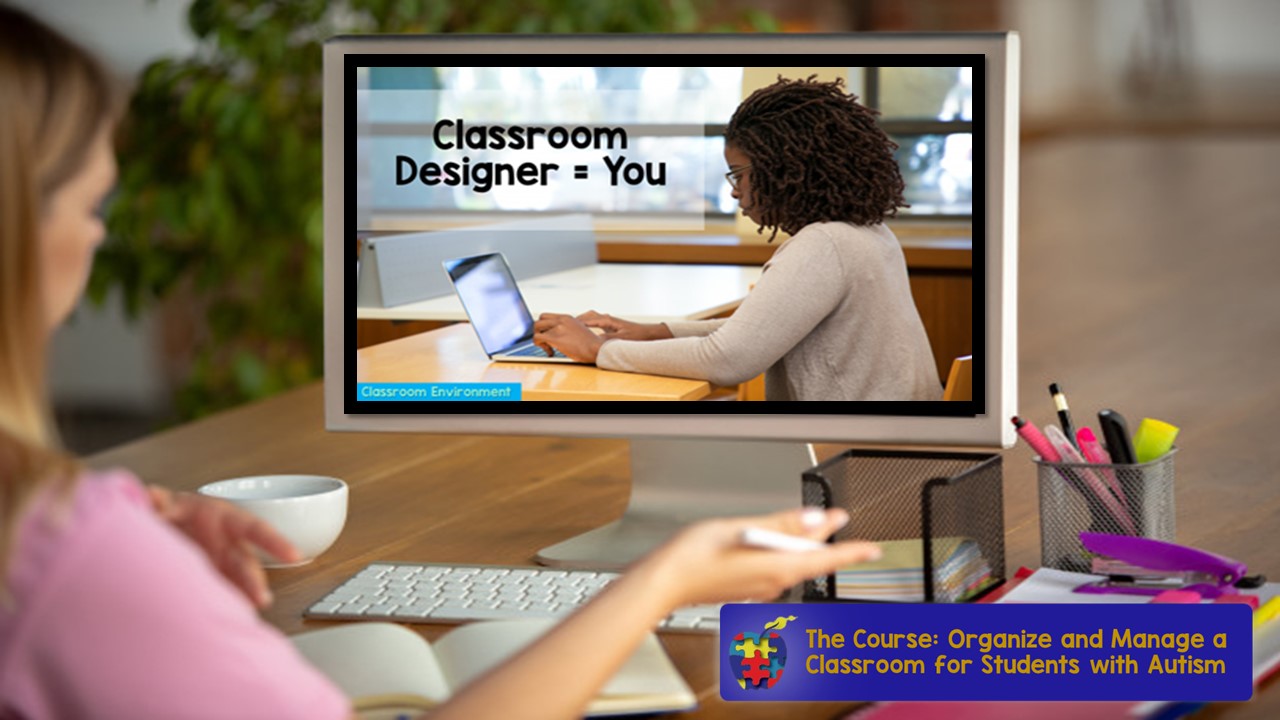 What's in the course?
Video tutorials
Printables
Handouts
Checklists
E-book



BONUS MATERIALS:
Sensory Input Printables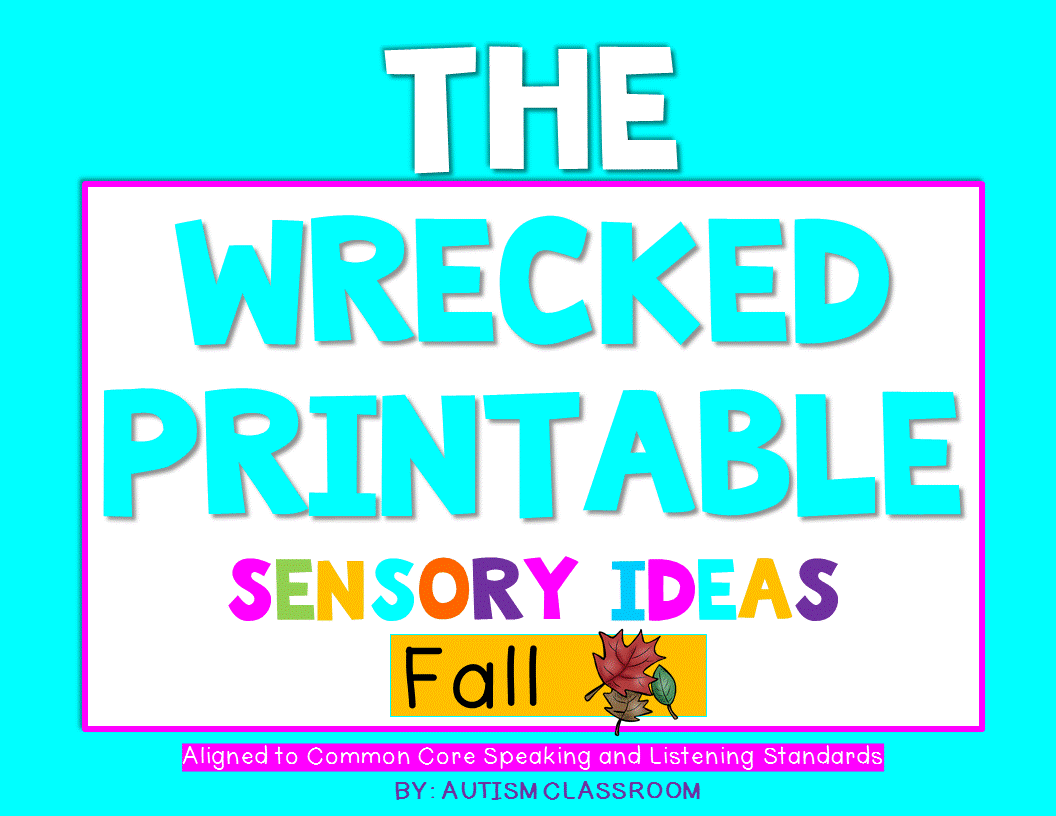 Visual Response Cards for Students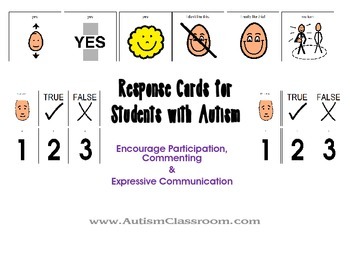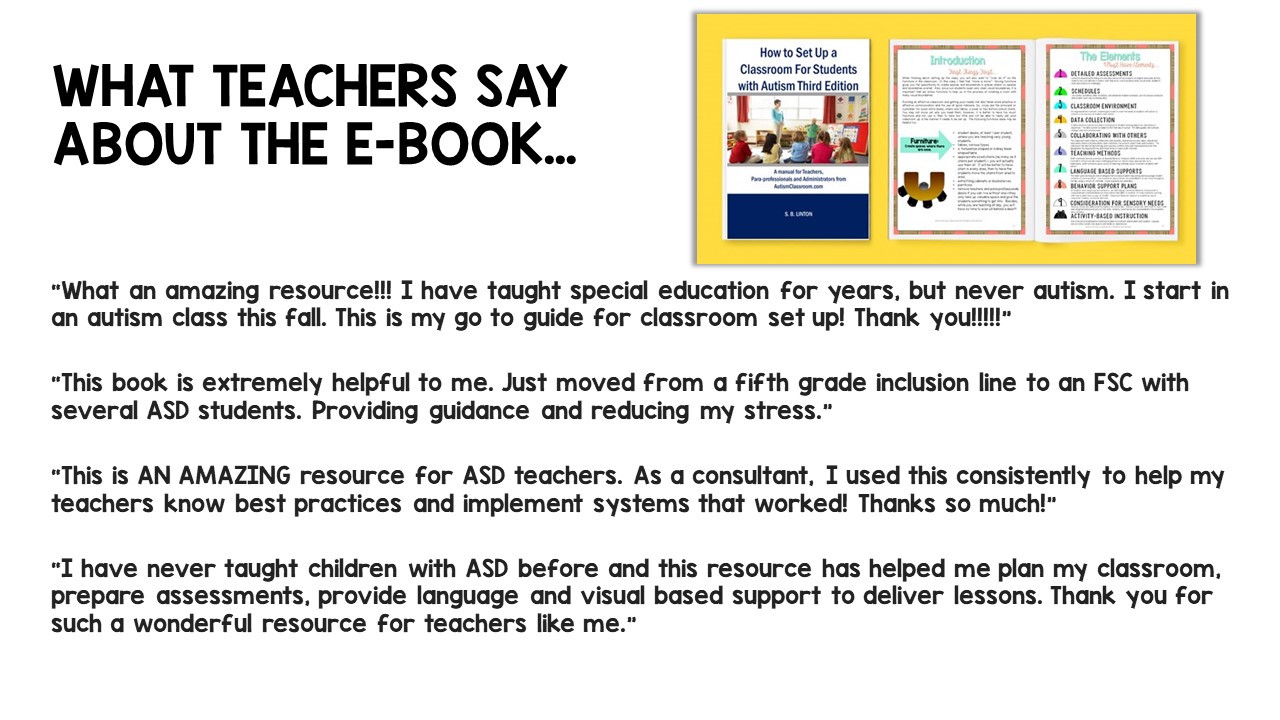 Who is This Course For?
Organize and Manage a Classroom for Students with Autism and Related Special Needs is for teachers, paraprofessionals, related service providers, parents, caregivers working with students with autism (and related special needs) who want to meaningfully support students. The course is in-depth and is full of ideas for setting up and organizing the classroom. From data collection ideas to ideas for supporting behavior during centers, this course's aim is to get educators ready to begin the process of managing a classroom for students with autism and related special needs. Perfect for parents, clinicians, specialists, administrators, para-educators, and educators who:


-Work with preschool, elementary and intermediate students with autism
-Work with students with cognitive disabilities
-Work with students who have difficulty expressing themselves and receiving language messages
-Work with students who need visual supports
-Work with students who have behaviors that may interrupt learning some days
-Work in a classroom or setting with students with autism
-Supervise or work with a team that works with students with autism
How This Class Works

Once you enroll, you can access the class content. This is a self-paced class. You can finish the course content in one day or in one year. It is up to you. The content is available for you to use from now until forever.
Course Curriculum
First Section
Available in days
days after you enroll
Second Section
Available in days
days after you enroll
There's also a money back guarantee if you are not satisfied and here is that information. You get a trial period to try out the course. It is risk-free. The details:
1 to 10 step process
Videos, handouts, game plans
Bonus materials, intention, effective classroom organization

The cost of the course is $80.00 dollars payable in two payments of $40.00 dollars if you choose the extended payment option. However, if you opt for the one-time payment option, you pay just $59.00 dollars.
Your Instructor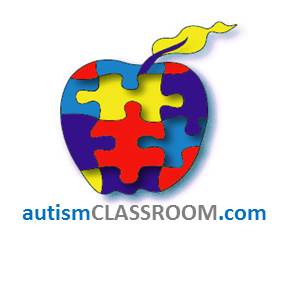 AutismClassroom.com is the go to resource for many school teams and parents looking for printable materials to teach social skills for students. Providing information to help teachers and parents make informed decisions has been the goal of the website from the start. The hope is that any information gained in these courses can support growth for all individuals involved.
It is time to start bringing out the best in your students.
Frequently Asked Questions
When does the course start and finish?
The course starts soon! It is a completely self-paced online course - you decide when you start and when you finish.
How long do I have access to the course?
How does lifetime access sound? After enrolling, you have unlimited access to this course for as long as you like - across any and all devices you own.
What if I am unhappy with the course?
We would never want you to be unhappy! If you are unsatisfied with your purchase, contact us in the first 30 days and we will give you a full refund.